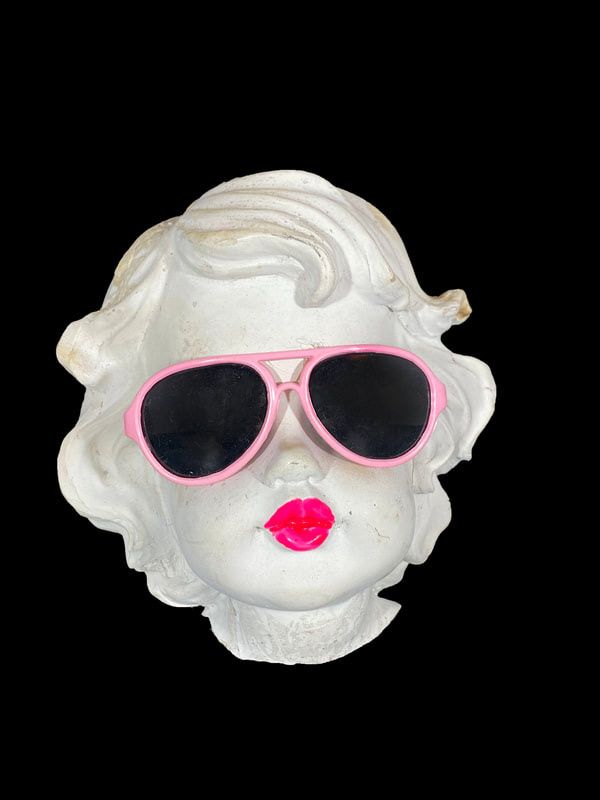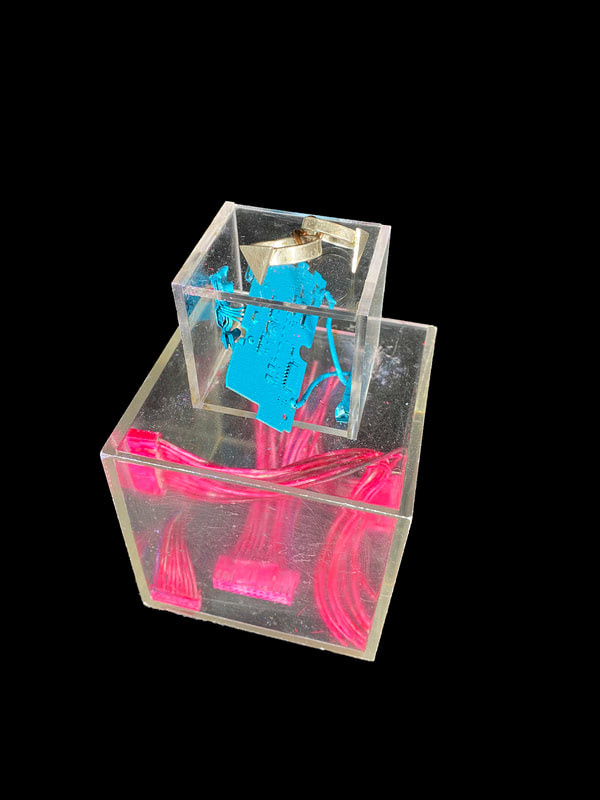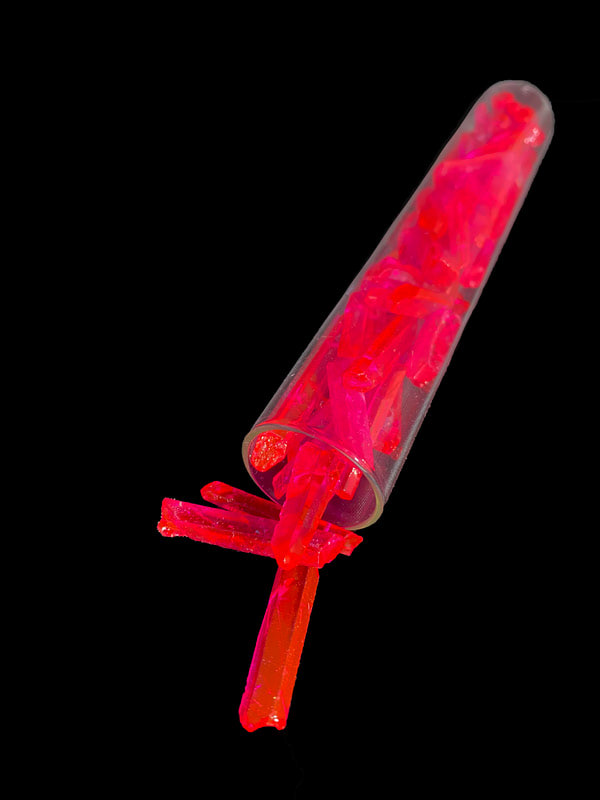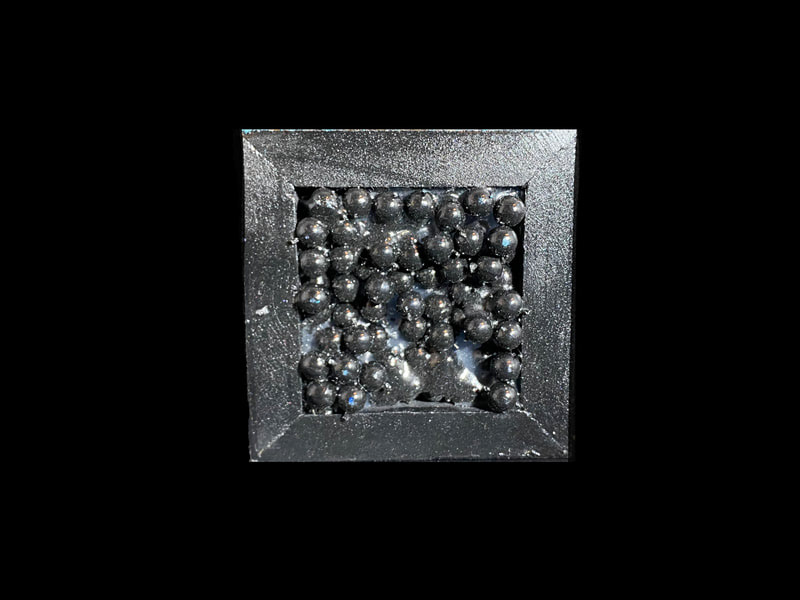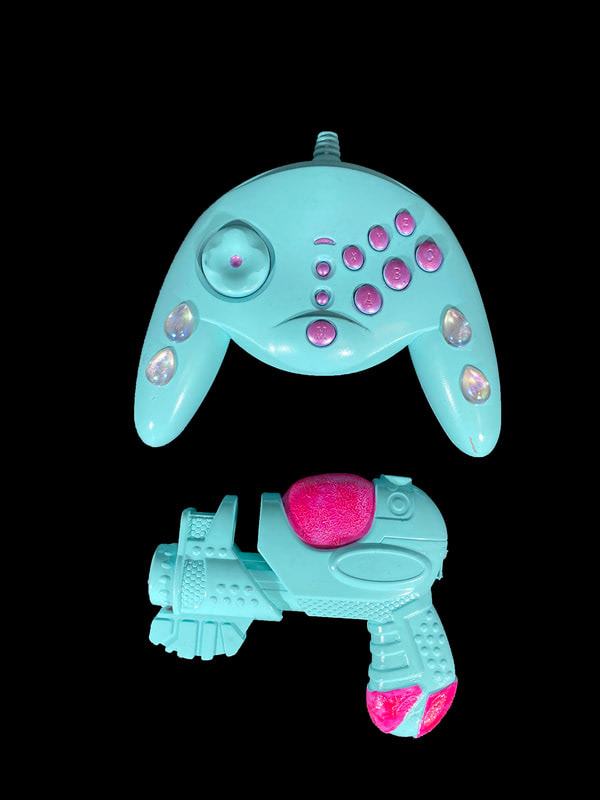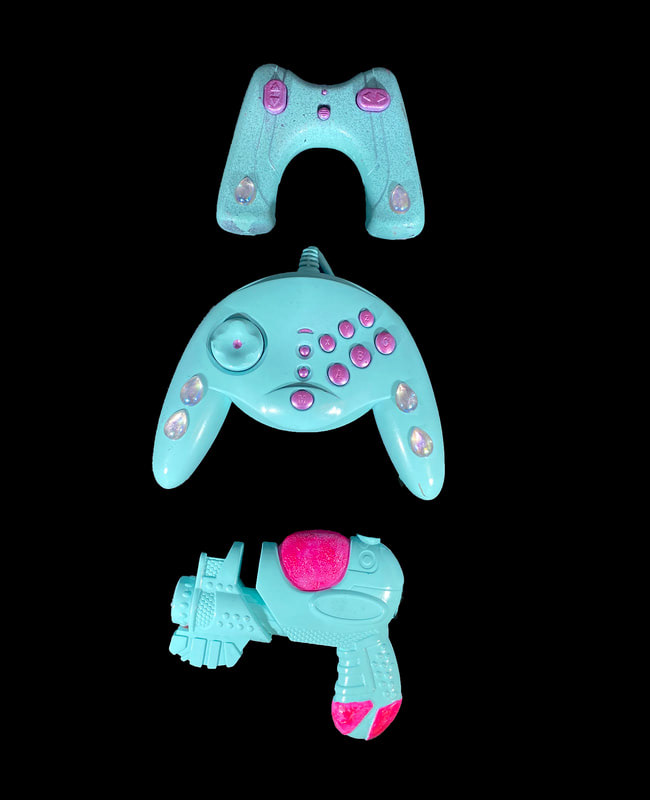 The art objects below were a part of my biggest body of work to date, my graduating thesis project, 
NOT YOUR BABY TASK FORCE.
Through a combination of mediums including design, assemblage, screen-printing, video, metals and much more, I have created a video game concept brand that incorporates themes of diversity and afro-futurism. Every aspect of this project, down to the photography of the objects, is intended to make the viewer feel as though they are in a strange futuristic world full of new possibilities. Parts of this series can be found all throughout my website.